The perfect home away from home
Affordable alternative to traditional boarding kennels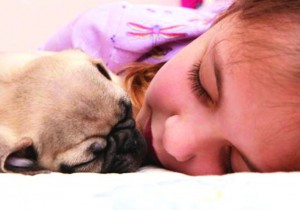 Your dog will enjoy the comfort of living in the home of an approved dog minder and will receive all the creature comforts that they are accustomed to, including regular walks, sleeping inside, cuddles and lots of human interaction.
How it works
Complete your preference form click here to help us understand which minder is right for you.
We will then put you in contact with a minder so you can meet them and visit their home and decide if they are right for you.
You confirm your booking with a 50% deposit.
When it's time to leave for your holiday, you drop off your pet with its bed, food, toys and treats at the minder's home and leave with a skip in your step, knowing they are being well cared for.
While your pet is with the minder, they have full 24/7 support from Woofers including on-call vet. Each dog on a sleepover wears a Woofers I.C.E. dog tag (In Case of Emergency) for added peace of mind.
When you get back from your trip you call the minder to confirm pick up time and then Woofers will invoice you directly (or charge your credit card if prefer).
BOOK NOW

 –

Click here

 for your preference form

Read More…

WHAT IS IT?: Woofers offers a trustworthy home boarding service which we call a "Sleepover". It's in improvement of the old backyard industry of pet minding.  We maintain a list of carefully screened dog minders whom are each assessed on a number of criteria including their ability to care for your dog at the minders' home.  A Woofers Sleepover is ideal for those dogs who don't cope staying at home alone or not suited to a kennel environment, or just deserve the best.
DURATION: A Sleepover can be from one day to one  year in duration and are the result of matching your preferences to an ideal minder that lives near you.
SUPPORT: Woofers manages all the bookings, enquiries, billing and minder support. Unlike other matching services we continue our service throughout the sleepover providing full support to each individual family (minder), with 24/7 veterinary care, pet taxi service, rehoming options, behaviour consulting and all the phone support that you and the minders may require, we can even arrange to have your dogs groomed or shuttled to the home in our pet-taxi.
Woofers provides you with peace of mind by ensuring that no matter what happens while you're away we can be there when you can't.  Although rarely needed we have systems in place to deal with what ever curve ball the dogs' can't fetch.
PRICING:  The Woofers Sleepover is by far the best value for money every day of the year. There are no public holiday surcharges and no peak season loadings nor additional costs for exercise,  providing your own food, nor bringing your own bedding.  If you are comparing cost vs quality, the sleepovers is truly great value and please note that it's priced per calendar day, not per night as minders happily invest time in your dog no matter what time they are dropped off or collected.  Generous discounts apply for longer stays.  Click here for full service price list.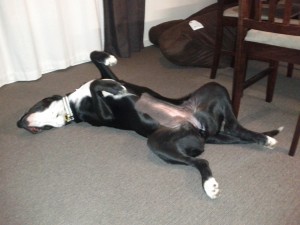 CRITERIA:  Not only have we assessed the minder for their skill and understanding of caring for another persons' pets we also assess their home for security and pet friendliness. As the sleepover is in a home environment it's not for every dog. So if your dog is an escape artist, incontinent, highly anxious, or requires special medications it may fall under the "dog with special needs" category. No doubt that if your dog is a well mannered, social, fun pet that's toilet trained and not destructive, then having them stay with a loving and truly caring dog minder will ensure their holiday is as good, if not better, than yours.
JUST FOR YOU:  The Sleepover is very much a one-on-one service, we prefer not to place multiple dogs from different homes with a minder at the same time, so your dog (or dogs) will have the a home away from home with a loving minder who'll look after your pet as well (if not better) than you do. There may be busy periods and bookings rarely cross over but when ever possible we'll avoid this situation or notify you in advance.
To enquire about which minders are in your area call us on 1300 BOW WOW (269 969) or begin your enquiry by completing preference form Click here.
No additional fees, no peak season surcharges, don't pay extra,
just quality care for one flat daily rate