For those of us who are time-poor – and those of us who don't want to be associated with our pets' recent vaccination jab – the Woofers Pet Taxi is the perfect solution.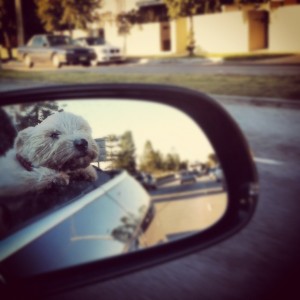 Our air-conditioned designated animal transport vehicles have been custom fitted to suit the needs of transporting pets. With fully rubberised flooring, cargo barrier dividers, ramp access and double check gates to ensure your pet's safety, these vans are perfect solution for transport your pet to and from the vet, your friend's place, or even to your sleepover minder's house.
Give us a call and we'll pick up your pet, for a smooth and affordable ride. All pets in transit are fully covered by care and custody insurance.
For the safety of other pets, all vet visits with sick animals that display symptoms of contagious infections may be subject to a surcharge for the disinfection and anti-viral treatments for the van and animal handler.
Pet taxi is charged per half hour and includes up to 10km, after which normal taxi cab rates apply.