Quality pet care arrangements can be stressful, and sometimes a change of environment isn't the best thing for your pets.
We'll visit your home and your pets.
Our Home Visit service is structured so your animals can enjoy their own familiar surroundings, with all their creature comforts plus the space to roam and a sense of purpose.
Affordable, convenient, and great quality of care.
Woofers is flexible to help care for all pets (great or small) and we've found that either "Cuddle n Feed" or  the "Walk n Feed" suits most families.
How it works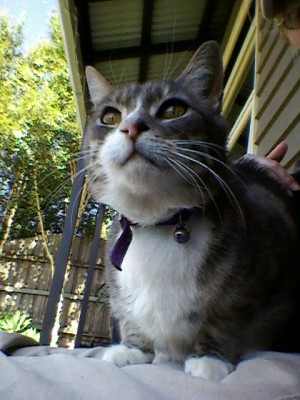 ▪ We will come to your home and meet with you before you go away. This is when you give us the low-down on your pets so we can make their sojourn comfortable, safe and happy in your absence.
▪ While you are away, we can exercise, feed, pat, cuddle, toilet, medicate, refill water bowls, bring in the mail, water your plants, turn on lights/radio/TV and always, ALWAYS ensure that all's A-OK on the home front.
▪ As part of the service we'll keep you in the loop and update you on your pets' well being with calling cards, Facebook updates and even the occasional sms.
▪ Just a little added peace of mind…  we offer 24/7 in-house support and even a fully equipped veterinary on call throughout your care period.
For more information or to enquire about booking the home visit service call us on 1300 BOW WOW (269 969)
Read more…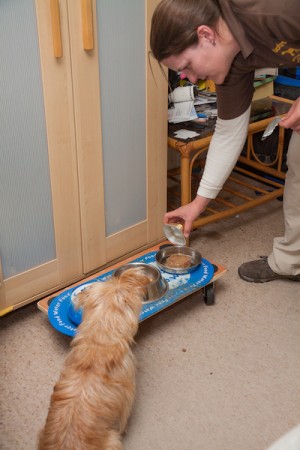 When you're sipping a daiquiri in a swim-up pool on holiday, the last thing you want is to be worrying about your beloved pets.  The home visit service can cater to your specific needs and we can be there when you need us.  24/7/365!
Both the "Cuddle & Feed" and the "Walk & Feed" home visit sessions include all home care services such as feeding, medication, watering, security check, mail, lights and poopscoop, however the later also includes a social walk for your dog.
The Cuddle and Feed (up to 20 minutes) is ideal for pets who don't need off property exercise such as older dogs, cats, bunnies etc,  It's even perfect as a second visit in the same day.   We've found this serve is just enough time and attention for us to do all the home care and yet still fit in enough time for cuddles or a quick scratch n sniff out on the street (for those dogs that need it).
The Walk and Feed is ideal for sociable dogs that are happy to have off-property exercise with other dogs, generally in a local bark park. During the week the sessions are a bit longer (1 – 1.5hrs) as we'll often include your dogs within one of our social playgroups so they have a friend or two.  On weekends and public holidays the visits can be slightly shorter (45min – 1hr) as there isn't always the option of grouping together.
For added peace of mind, Woofers operates 365 days a year and during any care period you'll have 24/7 support from our staff. Although each team member is first-aid trained and experienced to handle almost any situation that arrises, it's often comforting to know we also have a Vet on call 24hrs a day.
We are flexible to help when you need us.  Ideally we'd like at least a weeks notice for any booking but often we are available to help out at last minute (providing we've met with you and your pets before hand).  That's why the Woofers "home visit" is the most convenient pet holiday care service available.  All you need to do is ensure your pet and contact information is up-to-date. Woofers can do the rest, we can even supply your pet food and cat litter and dog id tags.
Flights delayed!!  Car break-down or perhaps you're just having too much of a good time to come home.  Woofers can be there. We can extend any care period and continue to visit with your pets until you get home.
We like to gauge how much feedback and contact you'd like from us but as a matter of course we'll text you at the start of the care period so you know all's well and again during our last scheduled visit  so we know that you are on your way home and we can pass the baton of care.
Each care period is considered on a case by case basis and structured to the needs of your pets.  If your specific requests require more time around the home or don't allow for social grouping that's no problem we offer Private Sessions and the option of additional time.  Pet care isn't a one-size-fits-all approach so if you have special needs you can list them on the pet info form or you we can discuss in person when we meet you before you go.
Click here for price list.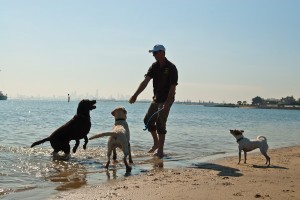 For more information or to enquire about booking the home visit service call us on 1300 BOW WOW (1300 269 969)