Phone: 1300 BOW WOW
Phone: 1300 269 969
From Overseas:  +613 9502 7608
SMS or After hours number: 0424 376 950
Email: admin@woofersworld.com.au
(Hint: click this photo to see a virtual tour of the inside of the building)
Purpose built Grooming Salon and Dog Training HQ located at:
659 North Road, Ormond, VIC 3204
---
Store Opening hours
Monday – Friday: 8am to 5.30pm
Saturday: 9am to 4pm  (Shop front may be closed during some dog training classes)
Sunday: Closed
Public Holidays: Closed
---
Facebook: Search for "Woofers World" and friend "Jonathan Woofers" (you don't have to have a Facebook account, no problem – it's an open for everyone to see the happenings).
    Although each of our trainers and handlers have mobile phones we'd prefer all bookings, queries and customer enquiries come through HQ.  When we are out in the field it's hard to manage dogs
and
the phone. No doubt you'd prefer us to play with your dogs not our phones so if you'd like to speak to a certain handler call the office on 1300 269 969 and we'll gladly put you in touch.   SMS is a great way to re-book any care period, playgroup, sleepover home-visit or even re-order pet food. Please sms the after hours phone number (o424 676 950) and we'll respond to you promptly – generally same day.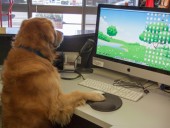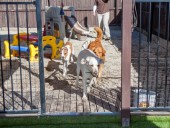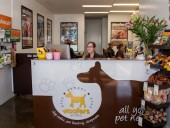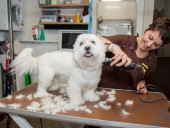 Click here for a virtual tour (click-thru) of the salon and training yard