Dog minding in your own home.
Reward yourself with a friend for the holidays and receive a little extra spending money too.
As a dog minder participating in the Woofers Sleepover program you'll have the opportunity to host a dog at your home while the owners are away.
Our designated Sleepover Co-ordinator will assist in screening the applicants and then suggest a dog that will suit your lifestyle and home environment.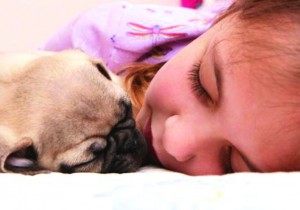 Woofers can help match a dog for you to host at your home while their owners are away.
Great fun

You have the flexibility to choose which dogs you want and when

24/7 support including an on-call vet

Try various breeds before getting a dog of your own

A great way to give your dog a friend to play with

Sleepovers are ideal to teach kids responsibilty

Hosting a dog encourages outdoor activities
Tell us what type of dog you want to mind and we'll find a suitable canine guest to come and stay with you.
Sleepovers may vary in length so you could host for 2 days or 2 weeks or anytime in between.
All the bedding, food, toys, leads etc. will be provided. All you need to do is supply a safe, secure home, appropriate exercise and take care of them like they were your own.
Here's what other minders have had to say about their Woofer's guests:
"He was incredible, so loving and just brought a positive vibe." George – Oakliegh South
"Easy-peasy!" Danielle – St.Kilda West
"Teddy was the perfect guest. He just fitted into our house like he belonged here. He was great for the kids." Sharon – Ormond
"Very affectionate and obedient, loves his walks and playtime. Beautiful nature." Anna – Ashburton
"12 out of 10. Loved her the most! So gorgeous. Very cuddly". Adrienne – Mc Kinnon
Easy as 1,2,3.
Call and speak with Rachel our designated Sleepover Coordinator

We'll visit with you to discuss the process, complete the paperwork and understand your preferred type of dog.

Host the pet in your home and we'll look after all the payments.
Start the process and CLICK HERE to fill in your dog minder's preference form.